QCHS senior Trent Granberry signed with the University of Texas at Dallas today. Trent will be joining the Men's Track Team in the Fall while attending classes to pursue a degree in communications. We are so proud of you, Trent, and can't wait to watch you accomplish your dreams!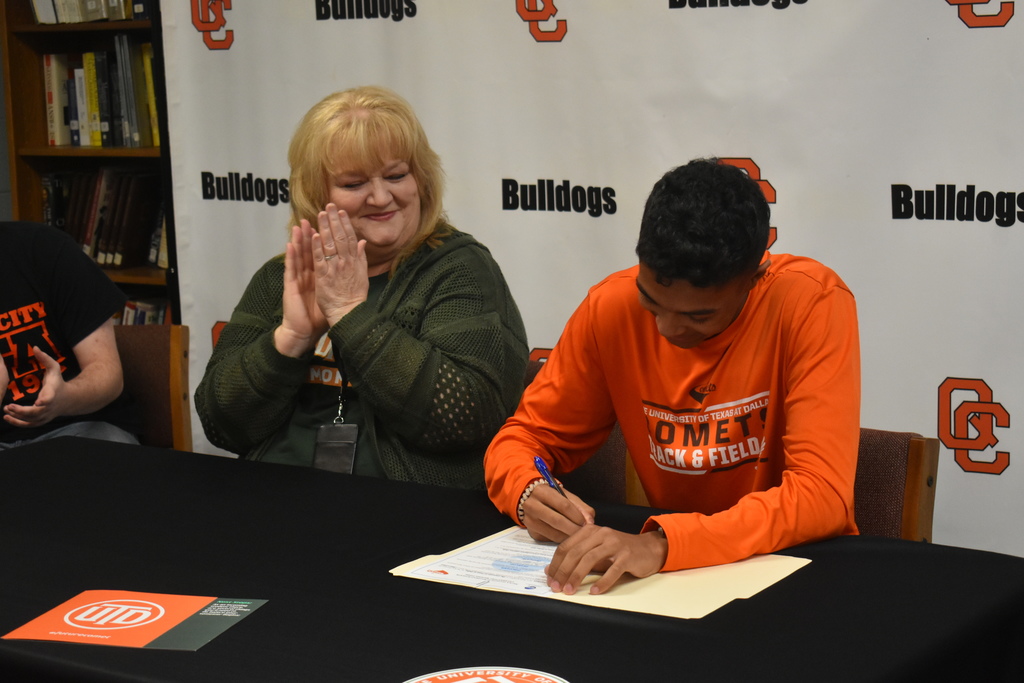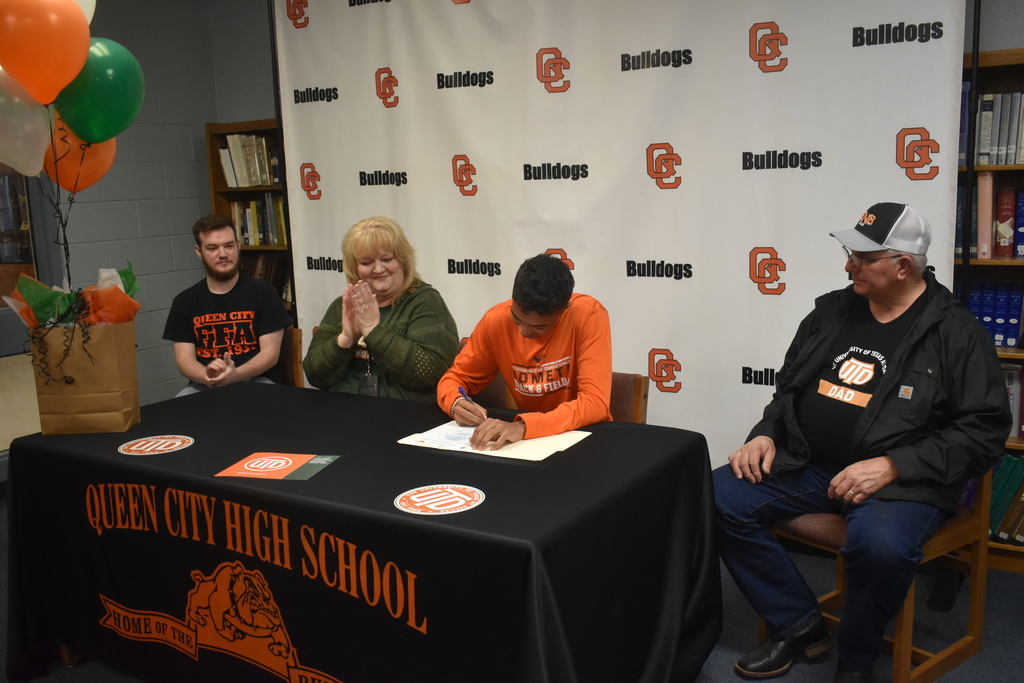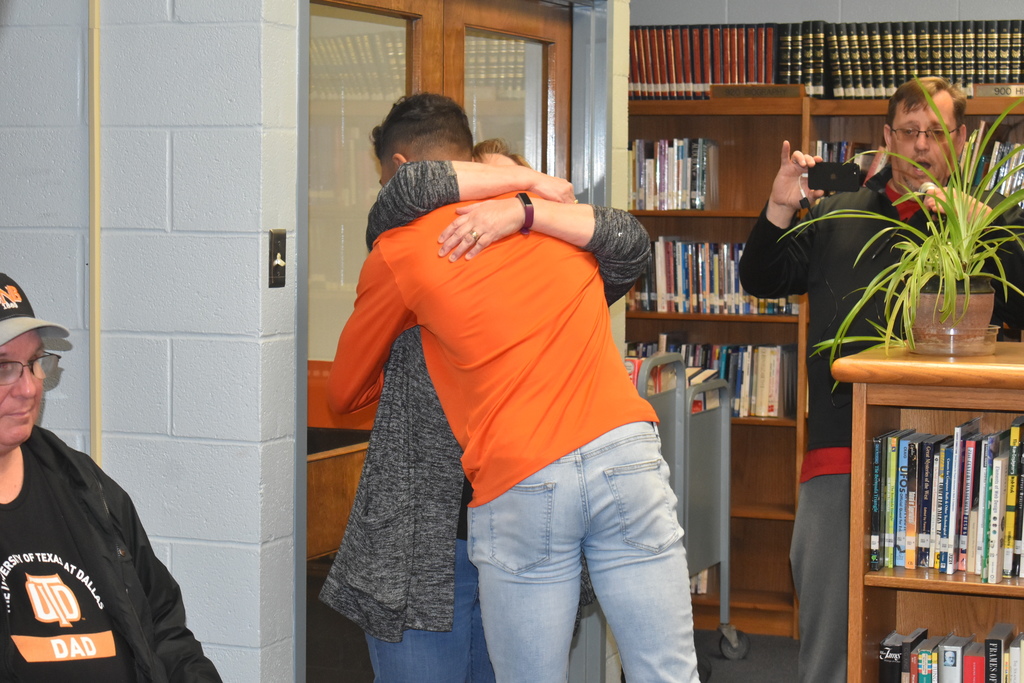 MUMS Bulldog leaders for the week: Zaryah Jackson - 6th grade Andi Stout - 5th grade Cameron Clarke - 8th grade Gerald Malina - 7th grade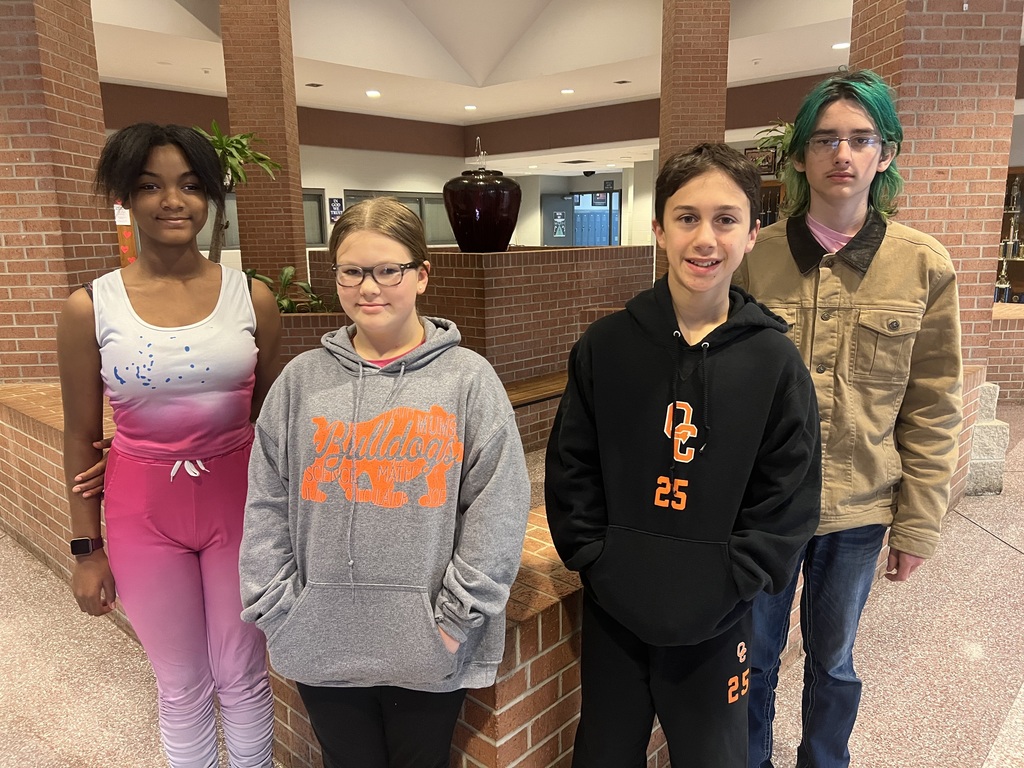 Classes at Queen City ISD will start at 10AM tomorrow, Feb. 1st due to the possible of inclement weather!



The QCHS varsity tennis team competed in the Hallsville tournament last Friday. Clare Wong won first in Girls Singles, not dropping a set. Vincent Wong placed 3rd in Boys Singles, and Luke Moore finished 6th in Boys Singles.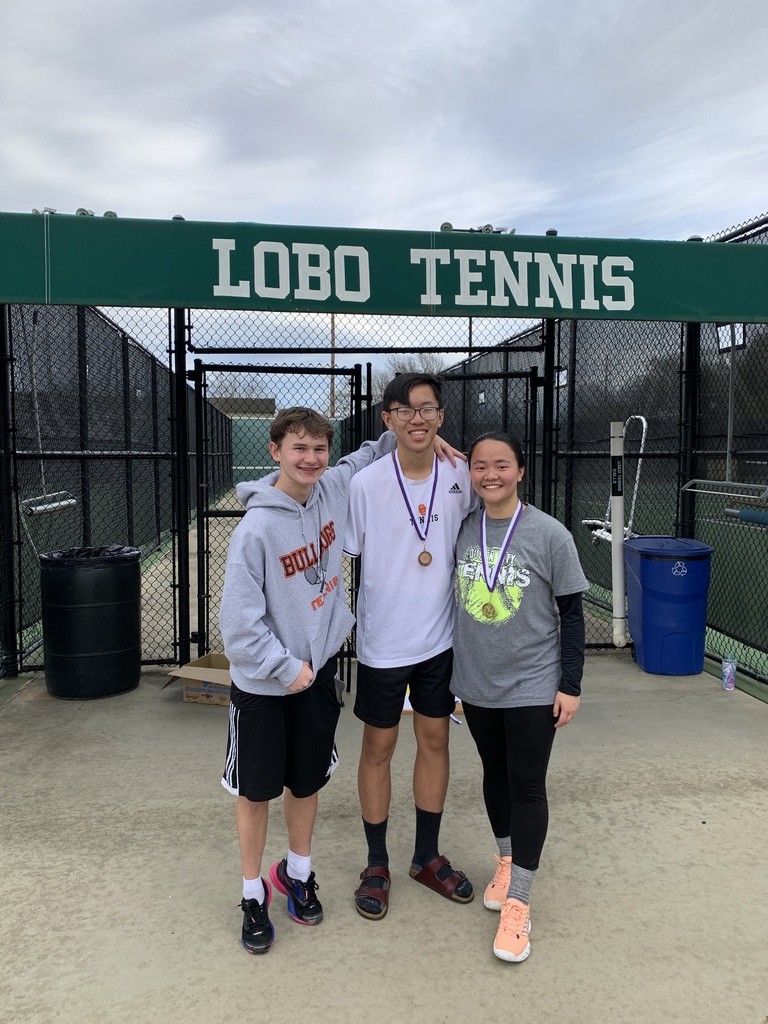 LOOK who's joining the JKH Team!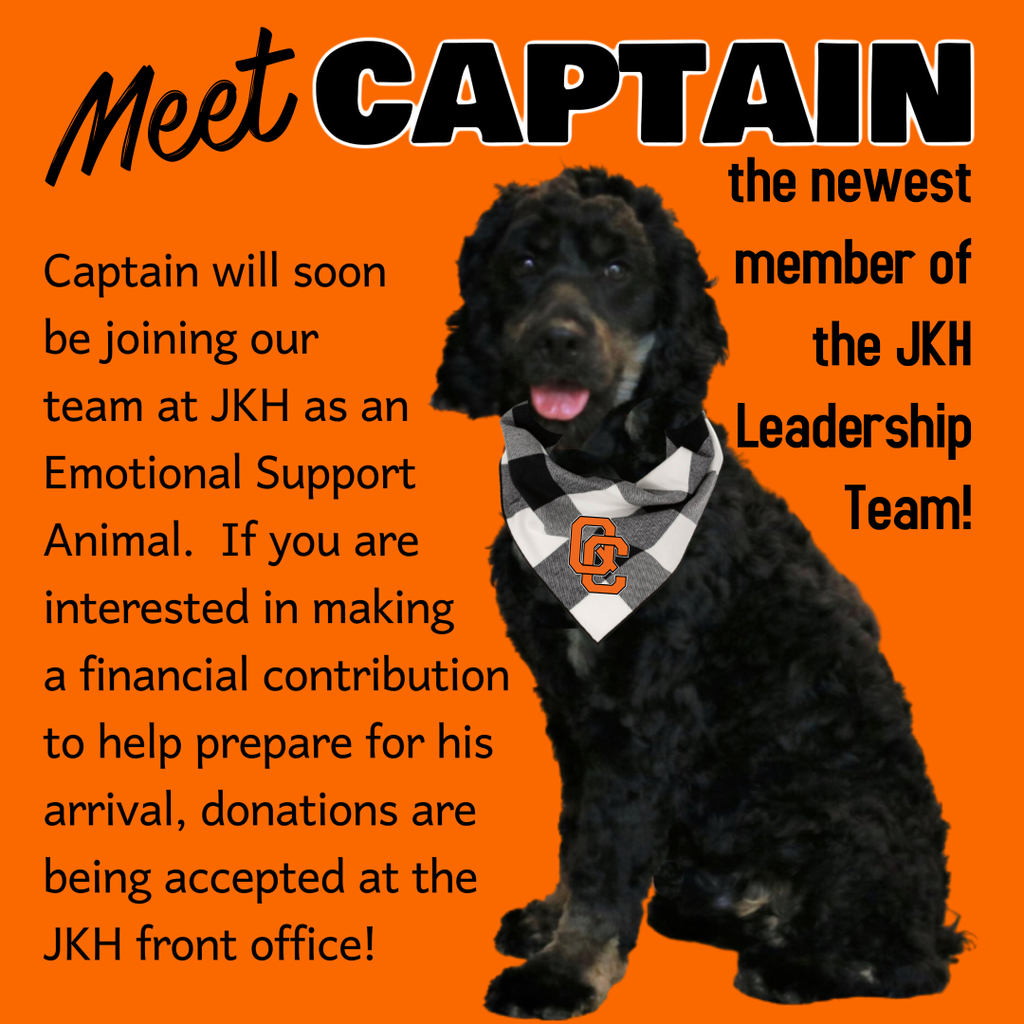 The Queen City FFA Ag Mechanics team made up of Kaden Satterfield, Brett Stringer, Kolt Strickland, Lathan Chamblee, Mason Stringer, and Rylee Green exhibited their 6x12 Utility trailer at the Ft. Worth Southwestern Exposition and Livestock Show and are bringing home a 1st place BLUE RIBBON! These 6 students created a project book consisting of blueprints, safety procedures, tools, a bill of materials, and pictures documenting the progress of the construction of the trailer and presented it to 3 judges detailing every aspect of the trailer from start to finish. They also have to be prepared and answer any questions about the trailer the judges asked. Great job, Bulldogs!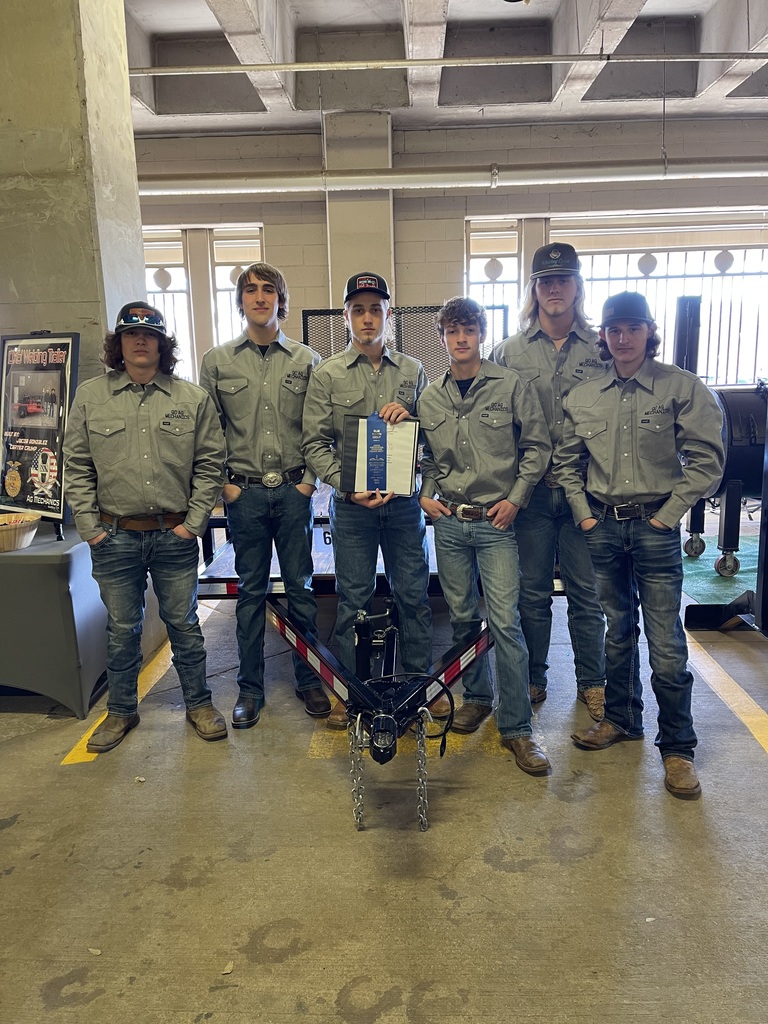 QCHS CHEER claimed 2nd place at the UIL 3A Div. 2 SPIRIT STATE CHAMPIONSHIP today in Ft. Worth. These ladies are bringing home the silver! Great job, Bulldogs!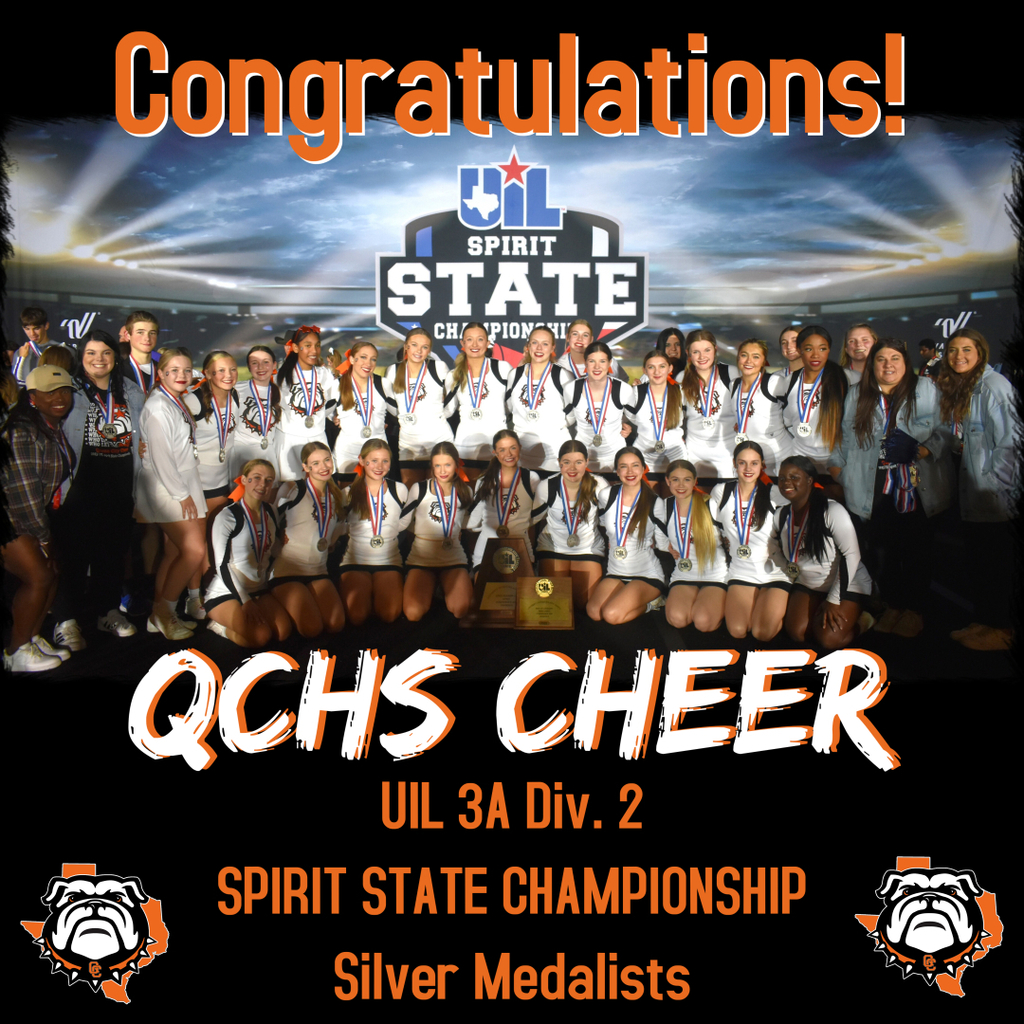 Oh you know, just the Admin Ladies cheering on our Cheer Squad! Let's go Dawgs!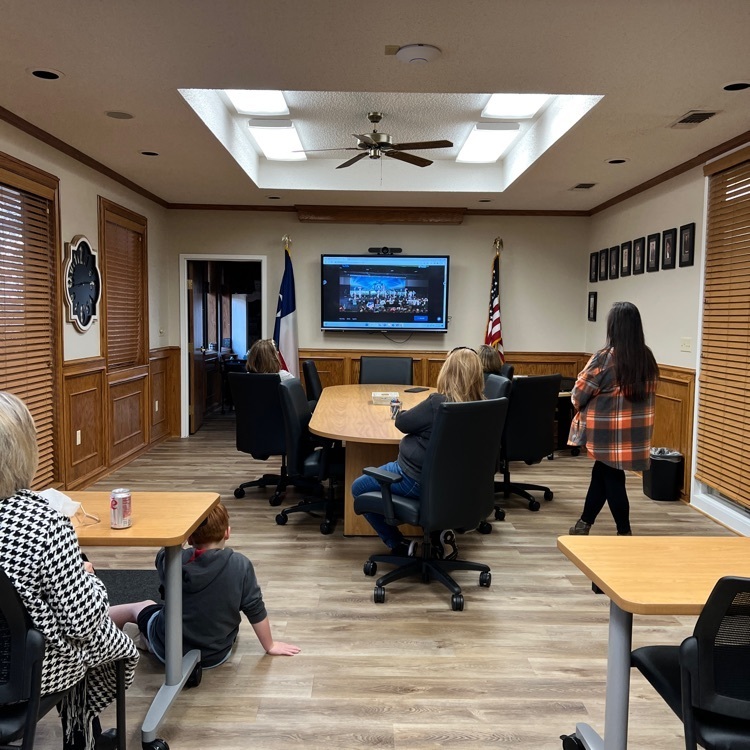 QCHS CHEER finished up their last practice tonight before heading into the State Spirit Competition tomorrow in Ft. Worth. Good luck, Ladies!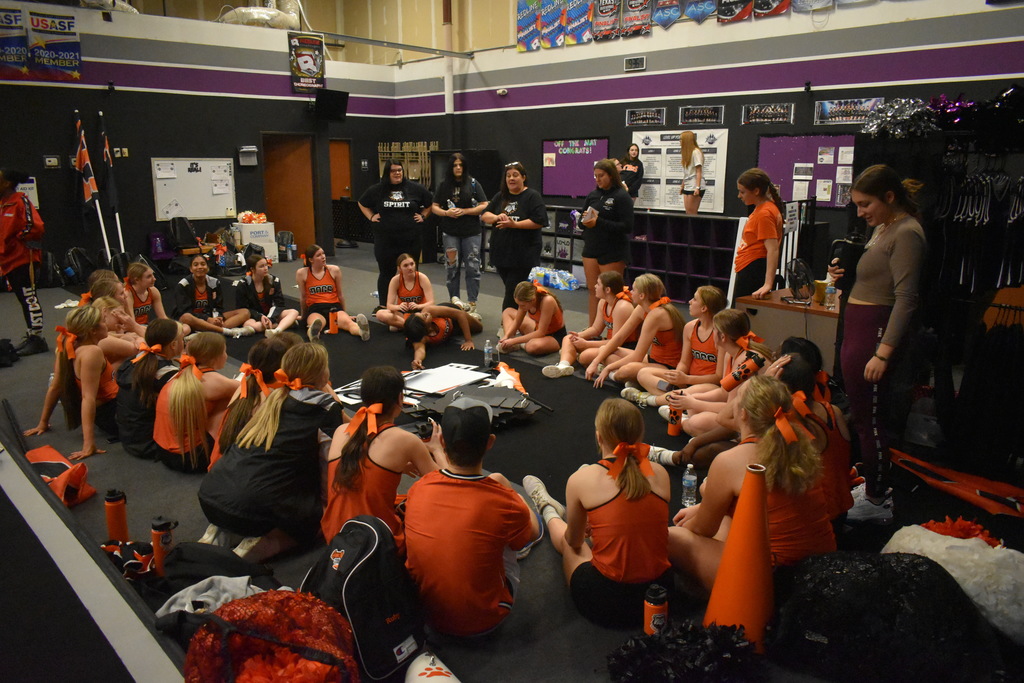 Check out that clarinet section! Three members of the BOC were selected to the Texas All-State Band after auditioning on Saturday, Jan. 7th. Preston Scoggins, Kaylin Butler, and Alyssa Delgado will perform in San Antonio on Feb. 11th at the TMEA Convention. Great job, Bulldogs!
Happy first week of 2023!

Congratulations to these QCHS and MUMS students for making the All-Region Bands! Great job, Bulldogs!!!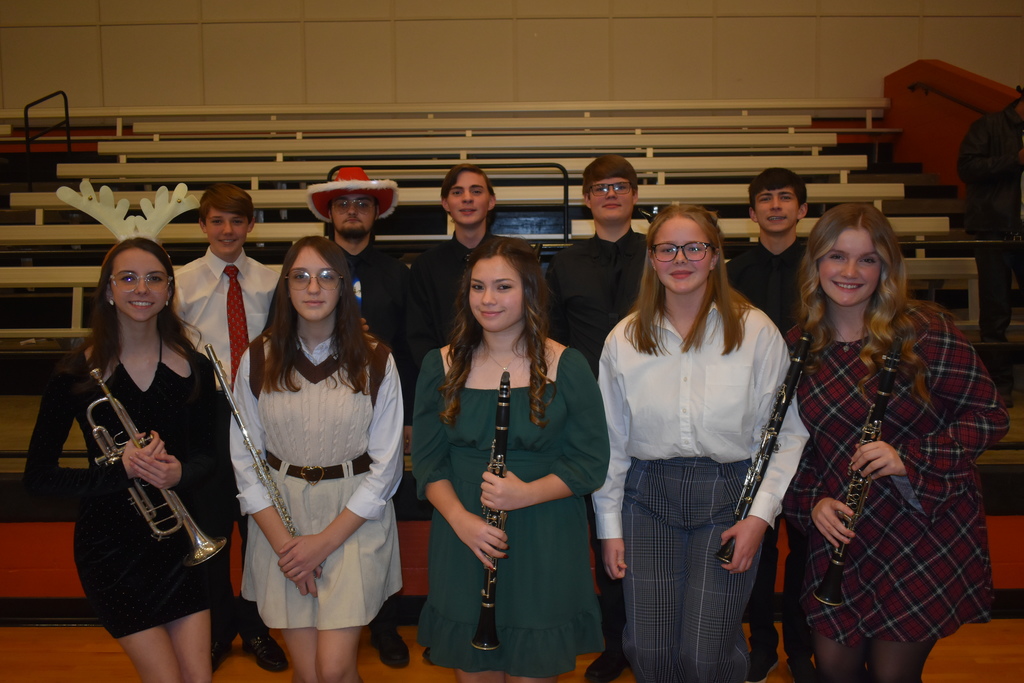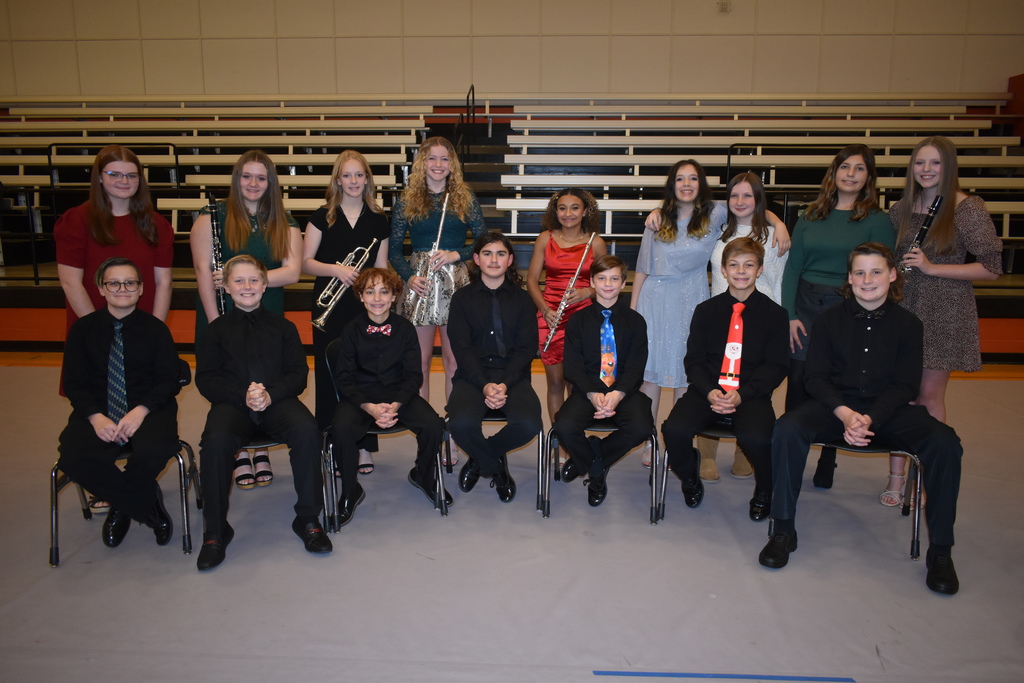 FINAL!!! Nice job, Ladies!!!

Halftime in Atlanta! Let's go Lady Bulldogs!!!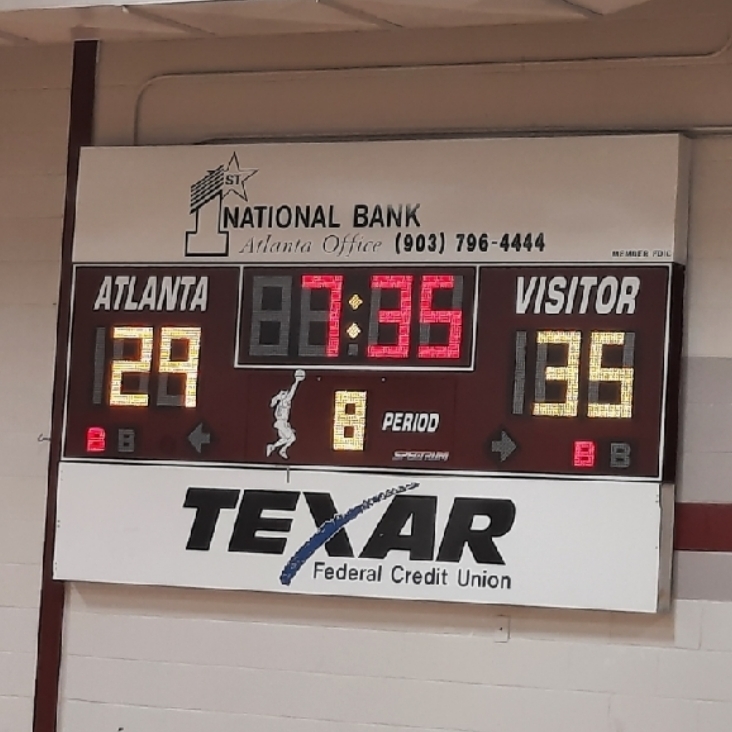 Students from MUMS and QCHS delivered the toys they collected to the Toys for Tots local coordinator, Meagan Adcock this morning. Thank you to everyone who donated toys for children in Cass County.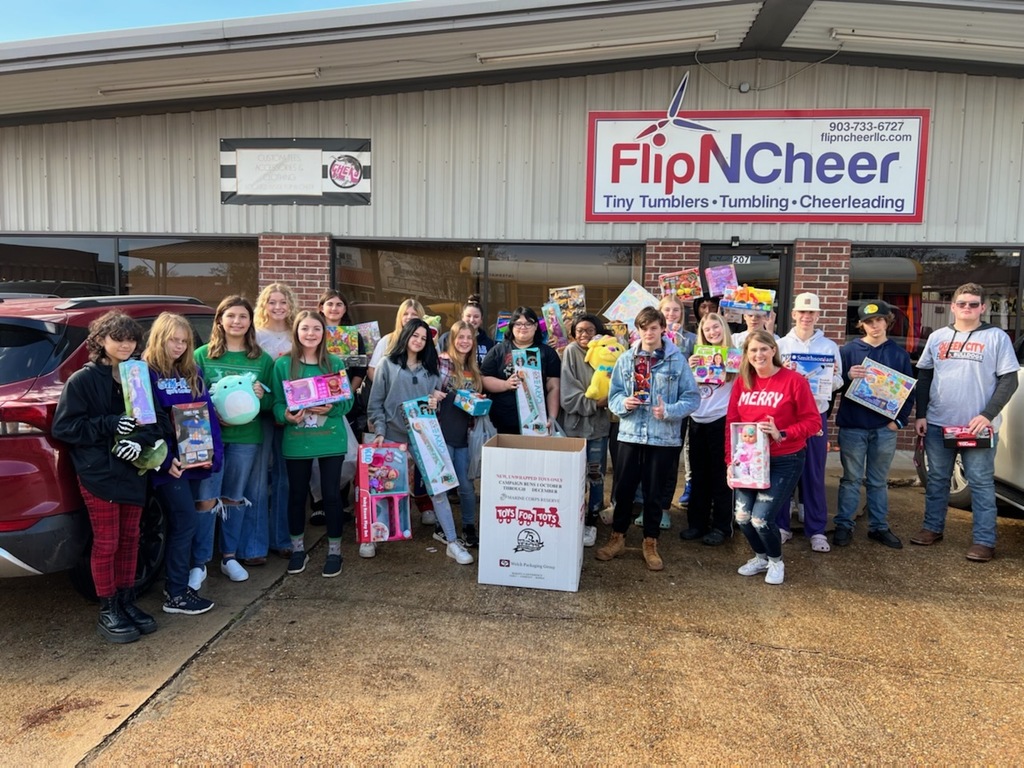 Students in Mrs. McCall's classes had fun creating gingerbread men this week!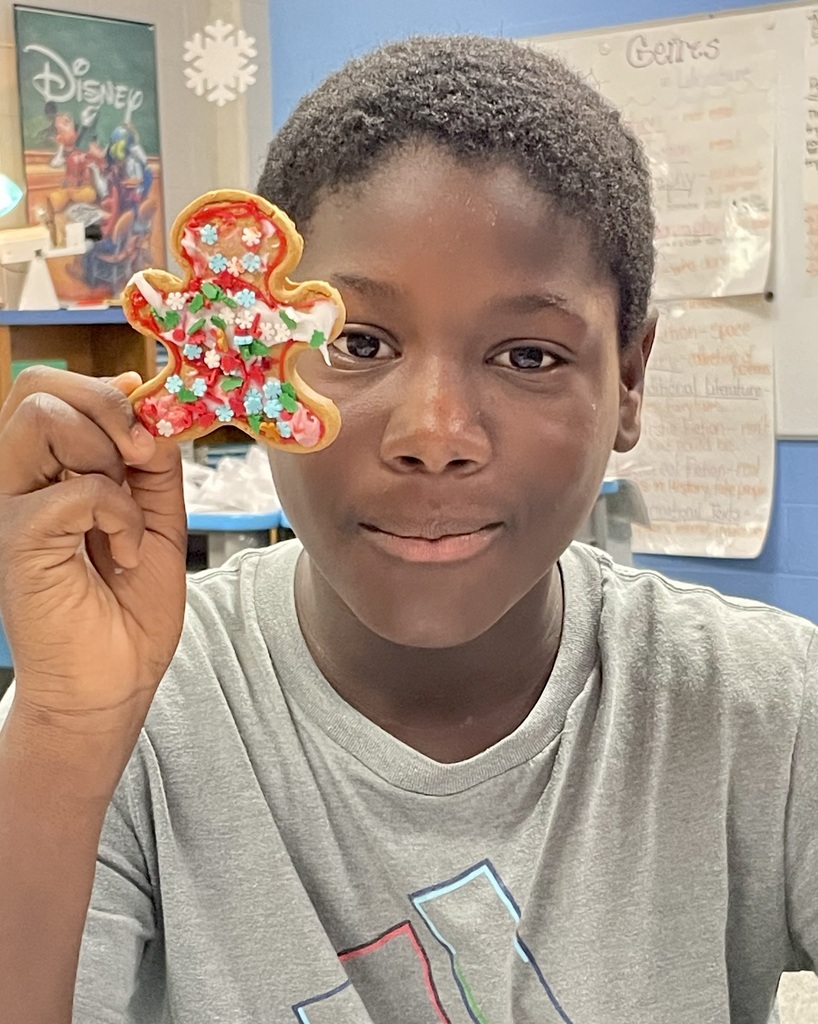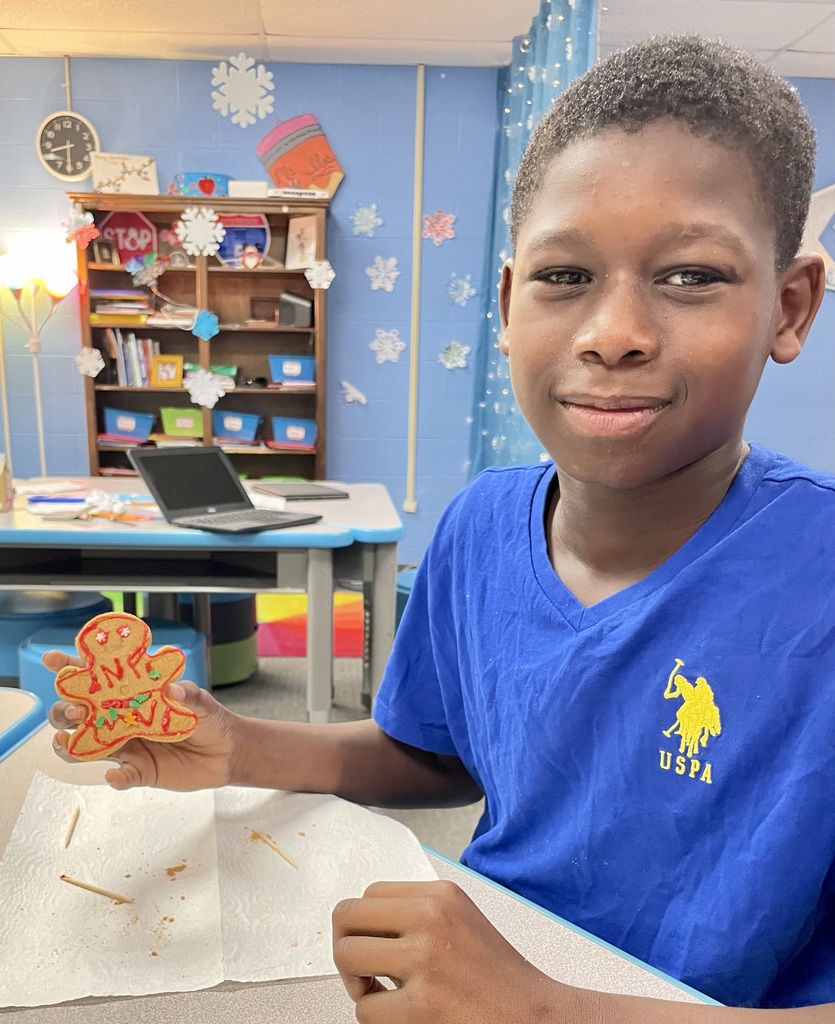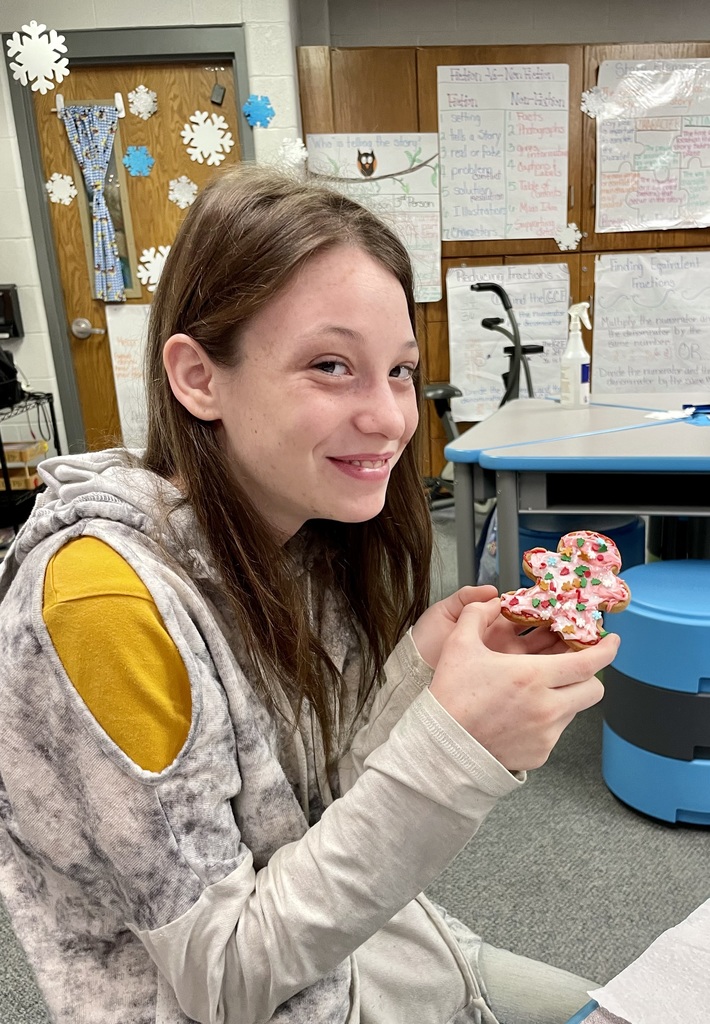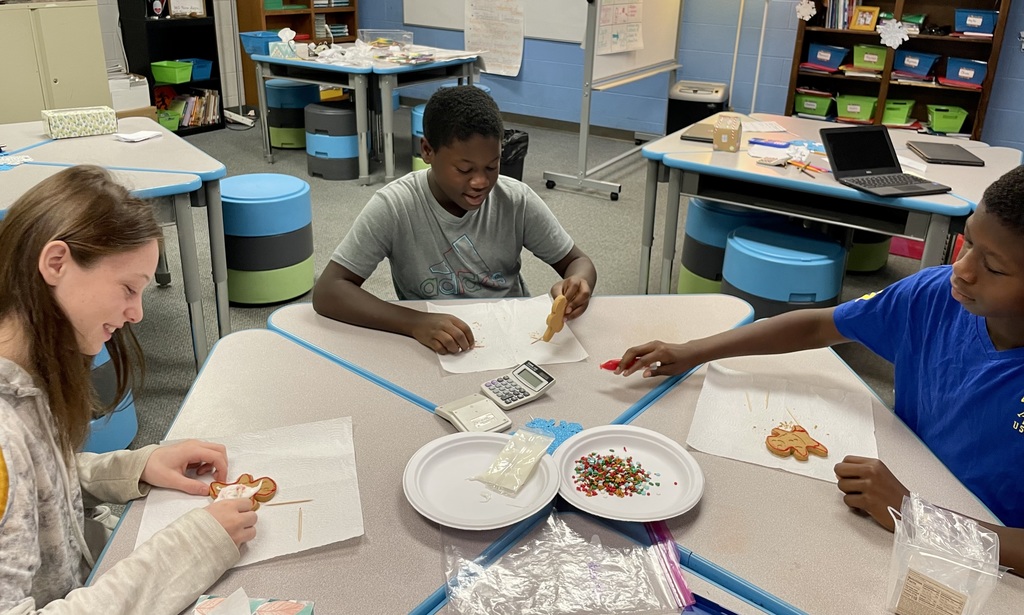 Last Friday 5 first-year QCHS FFA members traveled to Lindale to participate in the Area 6 Greenhand Camp! Students attended leadership workshops, discovered opportunities in FFA, and made new connections with FFA members across the area. Hunter Griggs won the "Most Outstanding Camper" award as well! This award was given to one of the over 180 campers in attendance! We are proud of our new members for stepping out of their comfort zone and becoming better leaders!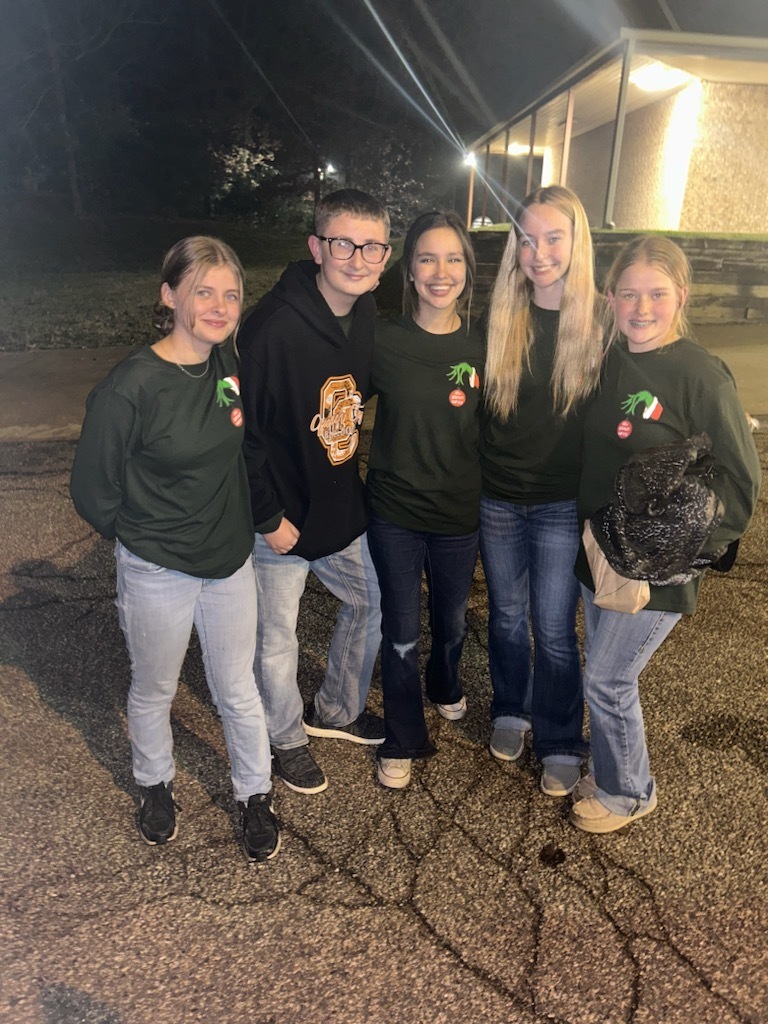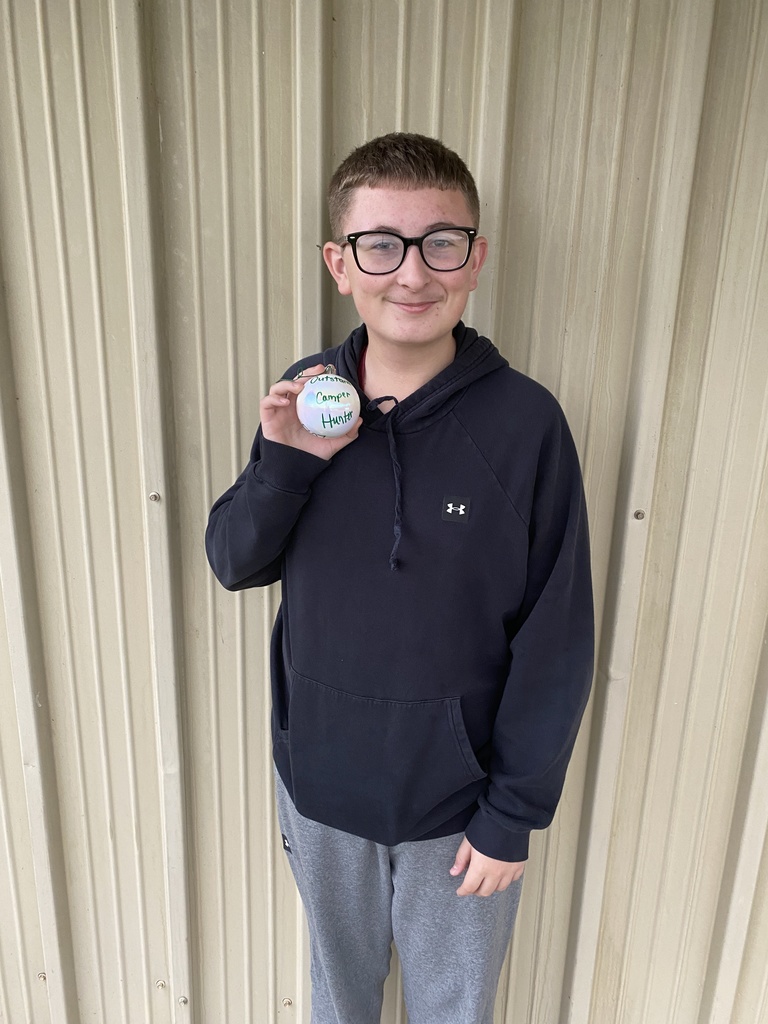 QC Admin had the cutest carolers in the county this morning! Thanks Mrs. Duke for sharing your Pre-K babies with us!